We know, another week, another celebrity dick pic scandal. In this case, we've got a man named Safaree Samuels.
Safaree is a recording artist and television personality best known for his appearances on two seasons of VH1's Love & Hip Hop: Hollywood. And Samuels' eggplant sized meat stick was leaked in a video online… get ready!!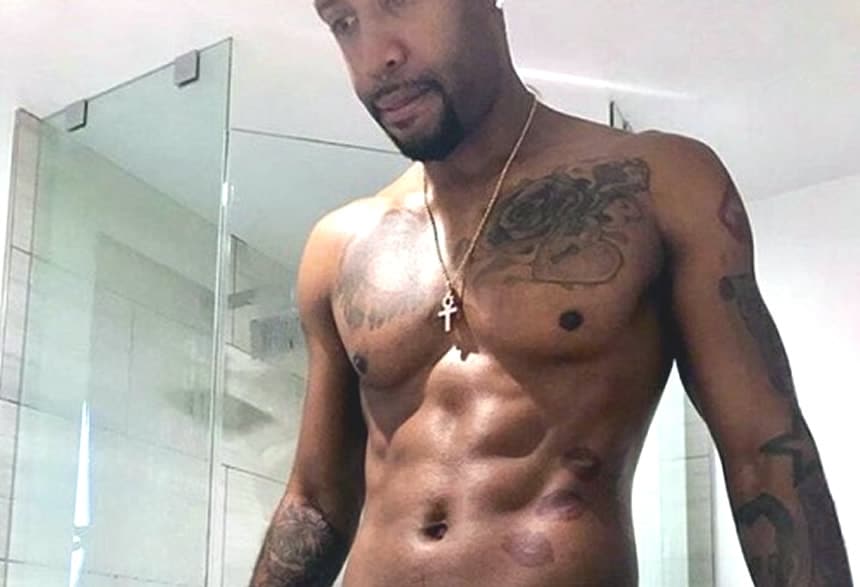 Safaree Samuels is a music producer and reality TV personality.  He was a co-executive producer for Nicki Minaj's album Pink Friday: Roman Reloaded.  Some say there is a Nicki Minaj and Safaree Samuels sex tape floating around out there, too.
Samuels has dated several attractive ladies over the years, including Nicki Minaj, West Coast Barbie and Zashia Santiago.  On October 7, 2019, he married a very attractive model, Erica Mena.
Safaree Samuels Nude Pics
When asked about his leaked dick pic, Safaree was quoted saying,
"First of all, I didn't take a picture of my meat. I took a picture of myself. I've been working my 'V' in my pelvic bone hard and I wanted to make sure my joint is poppin'."
Uh huh.
Safaree isn't the first person on Love & Hip Hop to leak scandalous nudes online — remember Mimi Faust and Nikko London? Now that was a great "leaked porn video".