Oh, snap! Kevin Hart is in big trouble with his current wifey! The famous comedian and actor is in the middle of a dramatic sex tape scandal and the woman he is getting nasty with is… you guessed it, NOT her.
This is as juicy as it gets, people. Keep scrolling!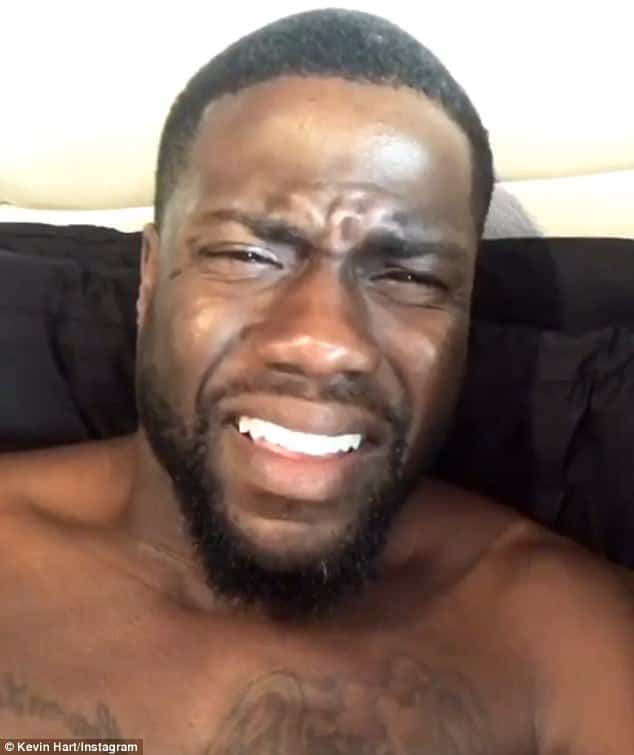 The notorious funny-man can't joke his way out of this one! The recorded evidence has spread on the web like chlamydia in a Nevada brothel – he literally got caught with his pants down!
As you can imagine, this news has been on fire and making the top of entertainment headlines everywhere. We all know everyone loves a good celebrity-cheating-story, but this one goes over-the-top with a leaked naughty video involved, too.
Before you get to the crazy video footage at the bottom of this post, let's give you the details of how this all went down…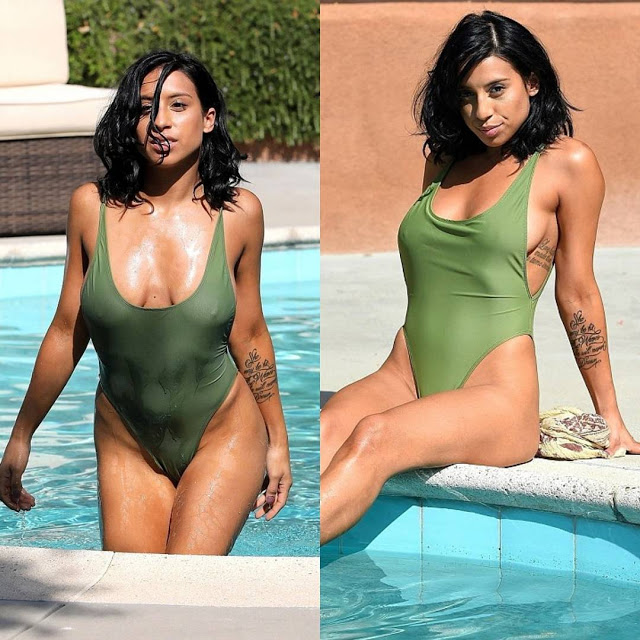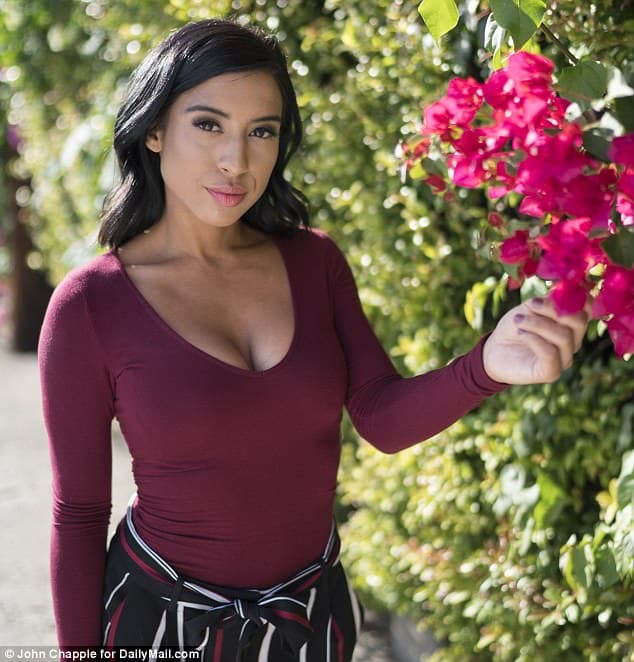 The Jumanji: Welcome to the Jungle star was on a three day trip to Las Vegas on August 19th and that's when he met his weekend fuck-toy, Montia Sabbag. She is an aspiring musician, makeup artist and some would also call her a professional "extortionist".
The 26 year old claims she had sex with Hart THREE times during the short vacation and that she had no idea he was a married man. During an interview with DailyMailTV , she explained:
"I was intimate with Kevin three times in the course of maybe three days. It was fun. We just get along, we get each other, he's funny. I'm funnier. We had a connection, we had chemistry. We clicked. It was fun, he didn't try to woo me, it was just an instant connection."
According to her side of the situation, she didn't know she was being filmed having intercourse with Kevin. She has her "suspicions" of who it could be, but she cannot discuss it because of the ongoing police investigation into the matter.
She also revealed more inside information into their scandalous affair:
"Everybody believed that the video was the night of the nightclub and that we were only intimate once, but it was a completely different day, the second time [we had sex]. If you really look at the tape it was during the day, it wasn't a night thing, he [Kevin] was sober, there was obviously a connection, I'm not just someone he was with at night when he was intoxicated or something, it was more than that."
Ha, and you're the first groupie on the planet to feel a "connection" with a celeb. Sure, Montia, sure.
Does this sound fishy to you?
Well, while most people believe she was the mastermind behind the ordeal, other sources say there is a third-party involved who is the true blackmailer.
Supposedly, the culprit(s) were a part of the Vegas shenanigans and purposely followed Sabbaq and Hart around – taking photos, and eventually filming them doing the dirty.
Here are some photos the con artists took while spying on them in the "City of Sin", thanks to TMZ:
24 hours after the weekend was through, Montia said she received a call from a lawyer telling her about the tape.
Apparently the filmaker(s) tried to extort Hart unsuccessfully and were now trying to sell their video content to adult companies. They are asking for $10 million, now that's a pretty paycheck.
With the help of her high-profile attorney Lisa Bloom, the makeup artist plans on taking the suspected "sextortionist(s)" to court.
As for Kevin, she has no bad feelings towards him. She said:
"He doesn't owe me anything."
Since the fiasco unfolded a month ago, Sabbaq has been ripped apart by the media. They call her a stripper and a man-eating female that goes after men with wives. In that case, she ended the interview by saying this to her haters:
"I want to set the record straight. I'm not a home-wrecker, I'm not an extortionist, I'm not a stripper, a prostitute, I'm just a woman who has dreams and aspirations."
However, another video has come out showing the busty brunette working the pole: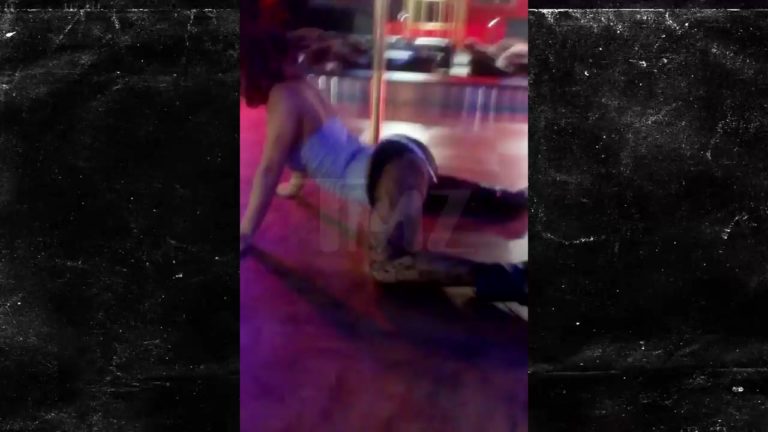 Kevin Hart's Sex Tape Partner Worked the Pole, But Just for
Do you believe her? It sure looks like she is a stripper!
So far Hart has been trying to make it up to his pregnant wife, Eniko Parrish.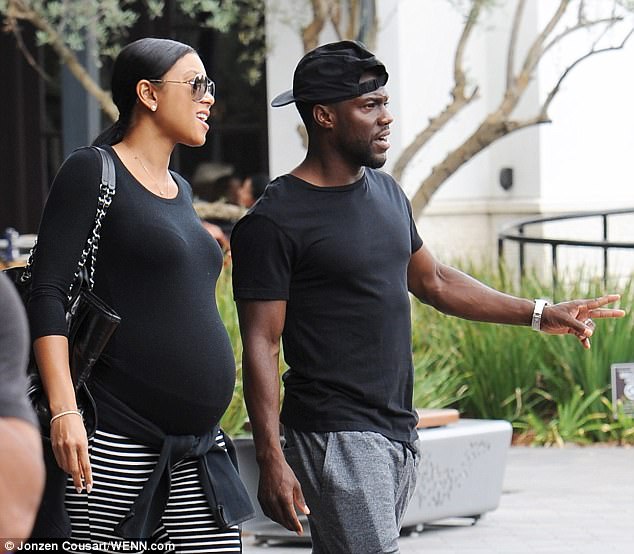 He came out on the Instagram to make a public apology to his family, he said he made a "bad error in judgment" by putting himself in a bad environment. In his words:
"I'm at a place in my life where I feel like I have a target on my back, and because of that I should make smart decisions. And recently, I didn't. Sending so many apologies to my wife and kids. I gotta do better and I will. I'm not perfect and I never claimed to be. I love you all." [source]
He knows he has a lot of making up to do! One of the ways he is trying to earn forgiveness is by letting Eniko plan their baby shower, but not any mediocre baby shower, they dropped a whopping $117,855 for this party.
The theme is Lion King and a chimp in a diaper will be present as well. We think it would do Kevin some good if he adds a little diamond something to the pile of gifts that are sure to at this grand event.
Well, if we've learned anything from this story, it's that "what happens in Vegas, stays in Vegas" is a god damn myth! Especially if you are filthy fucking rich and have money-sucking leeches in your entourage.