Move aside, Zac and Channing, because Ansel Elgort is on the fast track to becoming Hollywood's hottest new heartthrob!
The son of a fashion photographer and an opera director, the rising star is no stranger to the performing arts industry.  A talented singer, actor, dancer, and DJ, this 6'4″ stud has us wondering if there's anything he CAN'T do.  (Hopefully he adds modeling to that resume because, well… just look at that BOD!)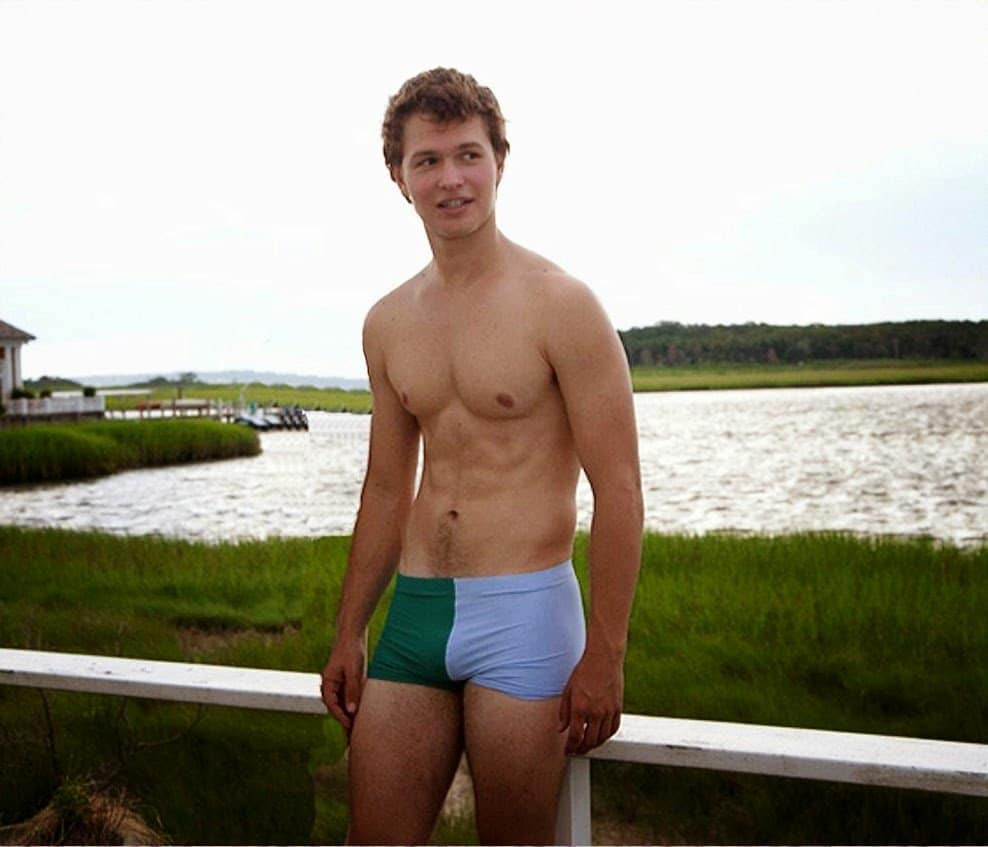 Born and raised in Manhattan, Ansel, now 23, spent his childhood taking various acting and dancing classes.  He made his film debut with a small role in the 2013 adaptation of Carrie, and in 2014 played the role of Caleb Prior in the highly publicized movie, Divergent, alongside actress Shailene Woodley.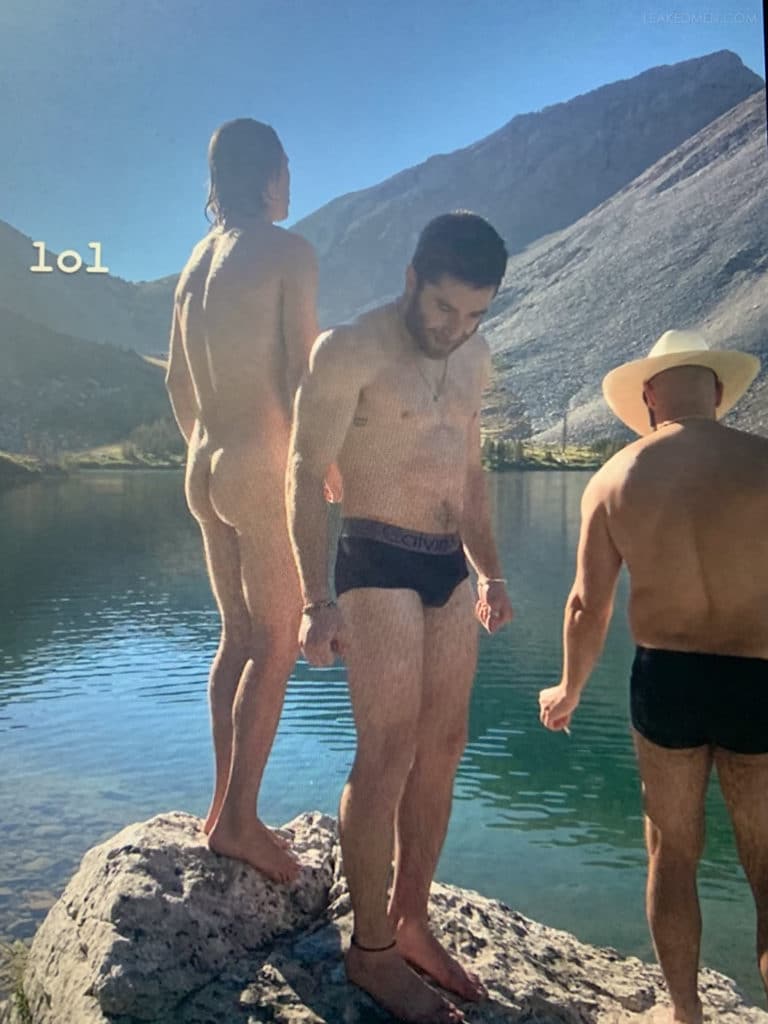 Just months after Divergent was released, Elgort was seen again- this time in a leading role- in the highly anticipated film The Fault in Our Stars, which also happened to star Woodley. When rumors sparked that the two had an offscreen romance, the actor kept it candid by telling Seventeen magazine that he "never once wanted her sexually."  Sorry, Shailene!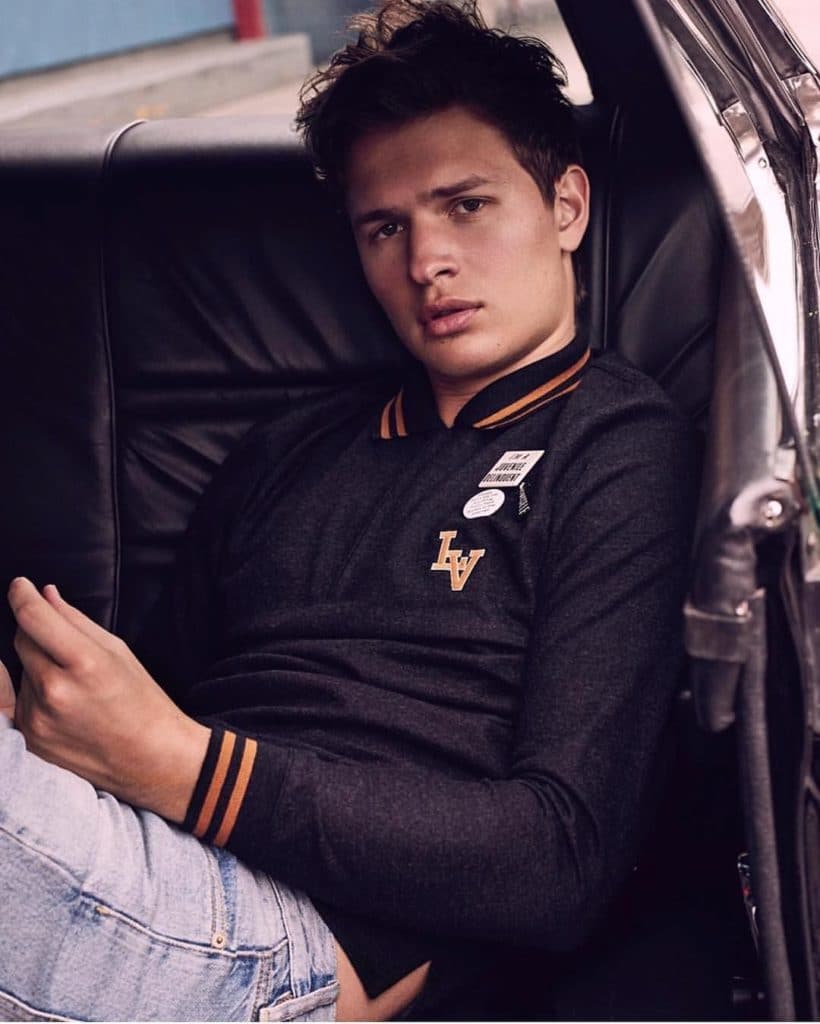 In his most recent role, Ansel stars as a mysterious young getaway driver named Baby – hence the movie title, Baby Driver. The film has already become a box office hit and is quickly catapulting this dreamy-eyed stud to A-List stardom.  Check out this scene that made us fall in love.  Needless to say, it looks like Elgort is finally graduating from the teeny-bopper films that first launched his career. Hopefully this means that we'll be seeing the actor take on some racier roles that include (dare we say it?) some steamy sex scenes! C'mon Ansel… take it all off already!
After all, it seems that the oh-so-sexy actor knows the ropes in bed.  When asked about his girlfriend of five years, high school sweetheart Violetta Komyshan, he said
"If you like someone and the sex is really good and you enjoy spending time together, why wouldn't you make that person your girlfriend? Why go around dating random girls and having terrible sex when you can be with someone you really like?"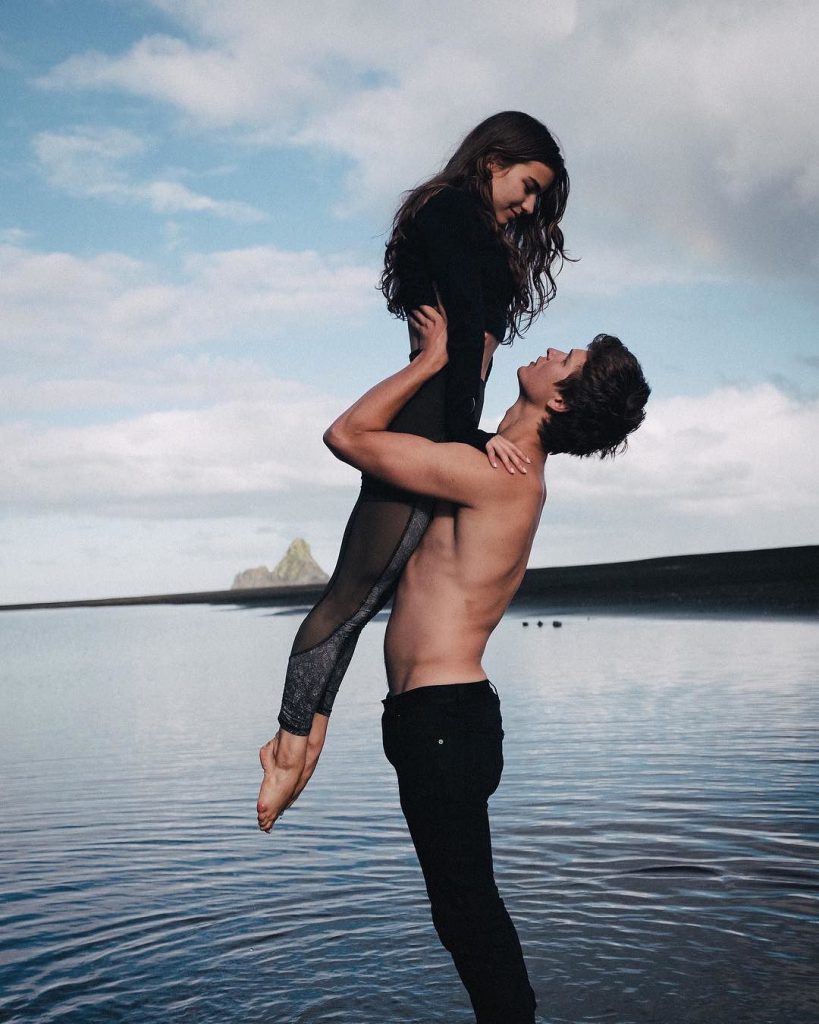 Can't say we disagree there! But with the increasing amount of attention that he's receiving (8 million Instagram followers and counting, for example) it's hard to say whether or not the relationship will last. Too bad he doesn't swing both ways!
With his arsenal of talent, rock solid bod, and a smile that could melt ice bergs, it's no wonder that Ansel Elgort is quickly climbing to the top of the Hollywood hottie list. Oooooh, baby! Ansel Elgort isn't the only famous actor on Leaked Men – we have many more naked male celebrities to admire.
Ansel Elgort Naked Video Clip
Watch Ansel sing some ladies to sleep:
Ansel Elgort Shirtless Photos
Did you know Ansel went to high school with Timothée Chalamet!??
Scroll down to enjoy these high quality photos!