Earlier this year, Fetty Wap was caught up in a leaked sex tape scandal, and we're here to spill the juicy deets. The raunchy clip features the rapper with his then-girlfriend, Alexis Skyy, having sex and getting his dick sucked!
It's unclear who released the footage, as both Fetty and Alexis adamantly deny that they are responsible…a claim that seems a bit fishy considering that they are the only two that had it in their possession.


Fetty Wap, whose legal name is Willie Maxwell II, began dating Alexis in 2015.  The inseparable couple had fans speculating that they were likely to get married, but they split in early 2016 after Fetty Wap fooled around and knocked up another chick, Masika Kalysha.
Skyy, who became famous by dating Fetty, is no stranger to baring it all for the camera. Back in 2016, a full on naked mirror pic was uploaded to the star's IG account for her 750K+ followers to see. The photo remained there for several hours before it was taken down.
It remains unclear whether or not she uploaded it herself, or if she fell victim to a hacker. Either way, it seems that the 23 year old doesn't mind the attention — just take a look at her Instagram… selfie, after selfie, after selfie.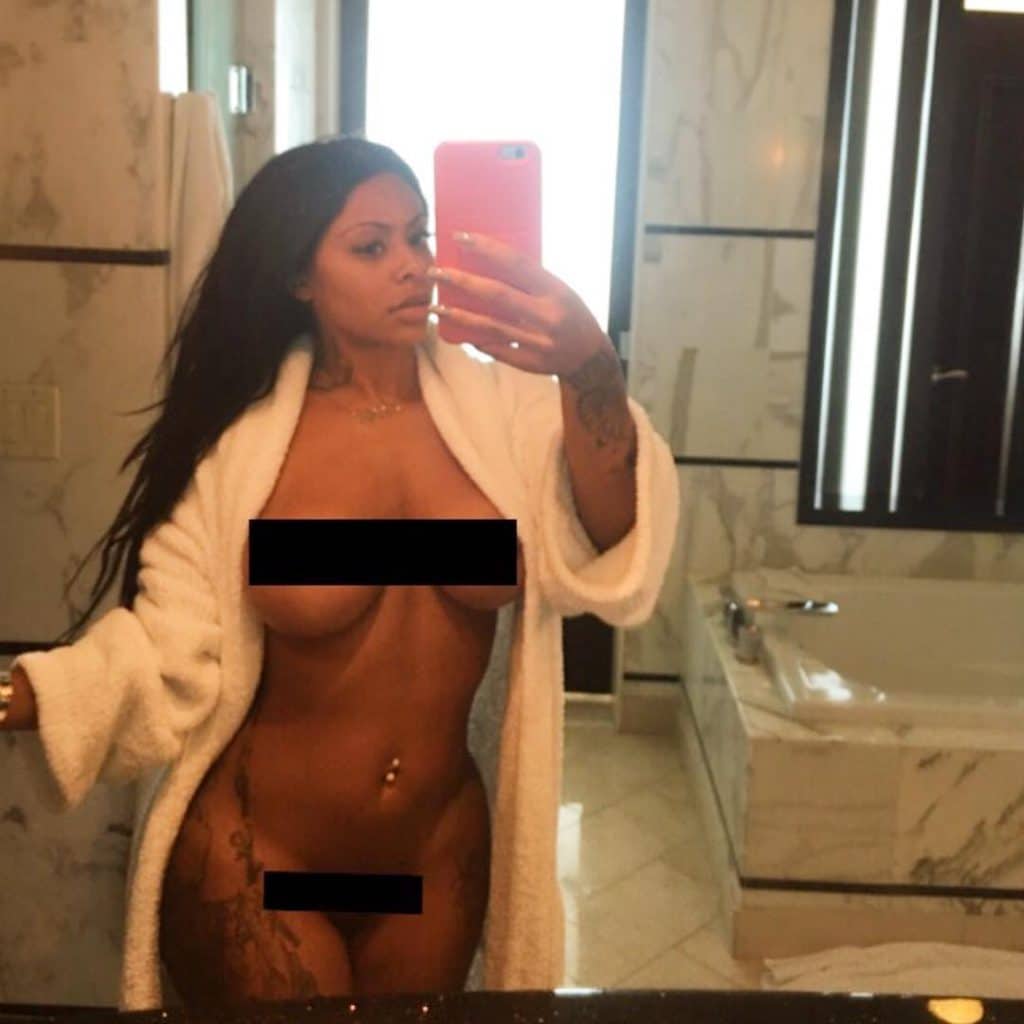 With her track record, it would seem that Alexis might be responsible for leaking the sex tape.  Fetty Wap had his legal team on the situation right away, and while he doesn't directly blame Skyy for the leak, the cease and desist letter that his lawyers drafted warns her that there will be repercussions if she did.
But who cares about that any way? The fact of the matter is that the tape has already seen the light of day, and it has been circulating around the internet ever since. You can check out the steamy clip here!
Before we get to the tape, though, let's familiarize you with Fetty.  Here are some photos from GQ he did last fall. You might be wondering… what happened to his eye? Well, he claims it's really nothing to worry about:
"I tell everybody it's nothing, because it's really nothing to me. What happened is, when I was little I had gotten into a little accident and it gave me congenital glaucoma in both of my eyes. The doctor saved one, I was blessed to still have my vision. That's it. That's the story." [source video]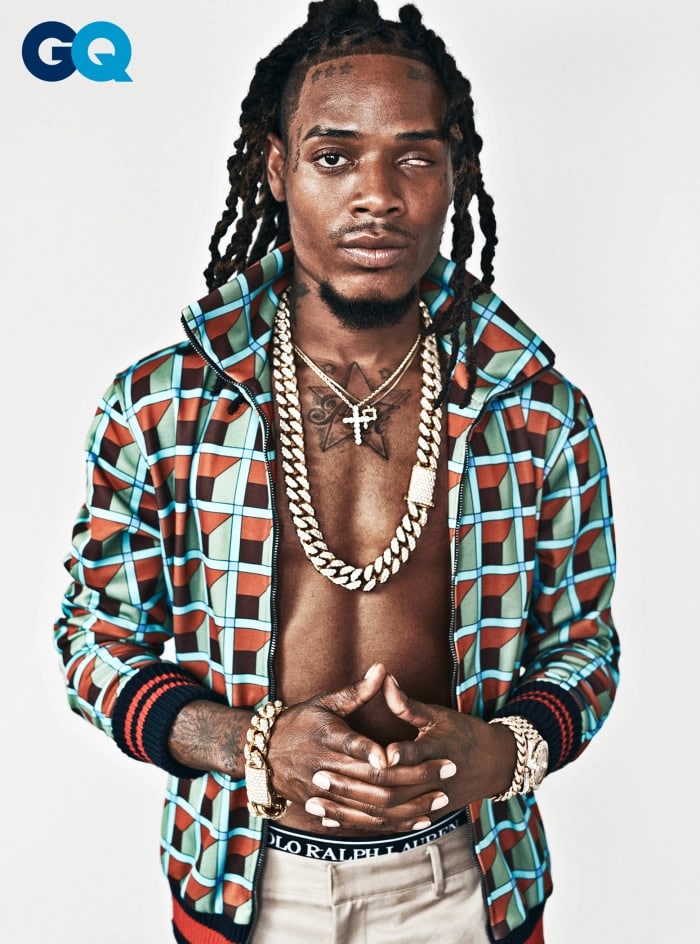 And here he is in bed with Alexis: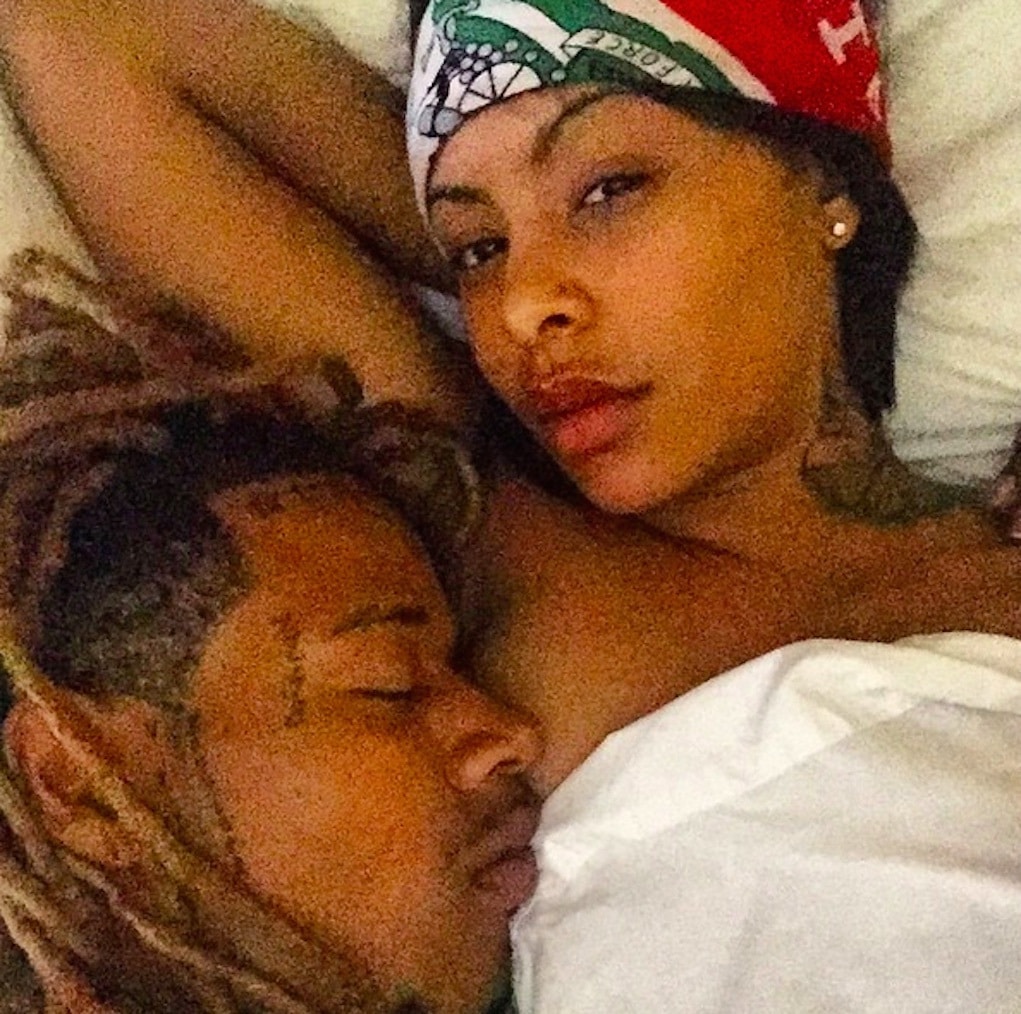 Now watch him give it to her real good: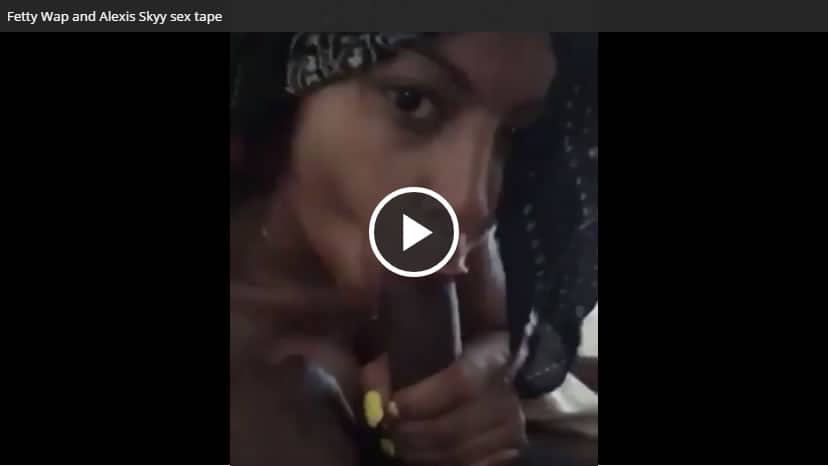 Alexis Skyy & Fetty Wap Sex Tape

Latest posts by Megan Mauleon
(see all)